Additional Free Gift
* Accessories Set - Side Brush, Filter, Mop Pads x 1 ( Worth Rm 55 )
---
Robomate Gyro+
With a tangle-free hair care technology, focuses on picking up hairs, dirt, debris on hard floors
Slim design to clean under beds, furniture where dirt hides. Ideal for hardwood, tile, laminate or stone.
Self-charging, programmable schedule, smart sensors for anti-bump and anti-fall. Runtime 90-120 mins
Easy operation with remote control,smart phone apps, or one touch auto clean button on robot.
Tip: Easy maintenance, empty dustbin and clean the mop pad after each use.
Nidec motor. 2500pa strong suction power.
Lg battery cell. Last longer and stable.
300ML large water tank.
A 12-months local customer service team provides you with peace of mind and great service.
---
【Enjoy 1 year VIP warranty service!】
Free service fee
Free return shipping fee (West Malaysia)
Free spare parts fee (internal chip, motor, etc.)
*The warranty includes all parts problems and repair costs. (If the defect is made by human error are not included in warranty )
*The battery is a consumable accessory, and the power will decrease with the usage rate. Such as power reduction is excluded from the warranty.
---


Lazada: https://www.lazada.com.my/shop/morse/ (Click Link)
Shopee: https://shopee.com.my/morseelectronics (Click Link)
---
Product Video:

Product Description: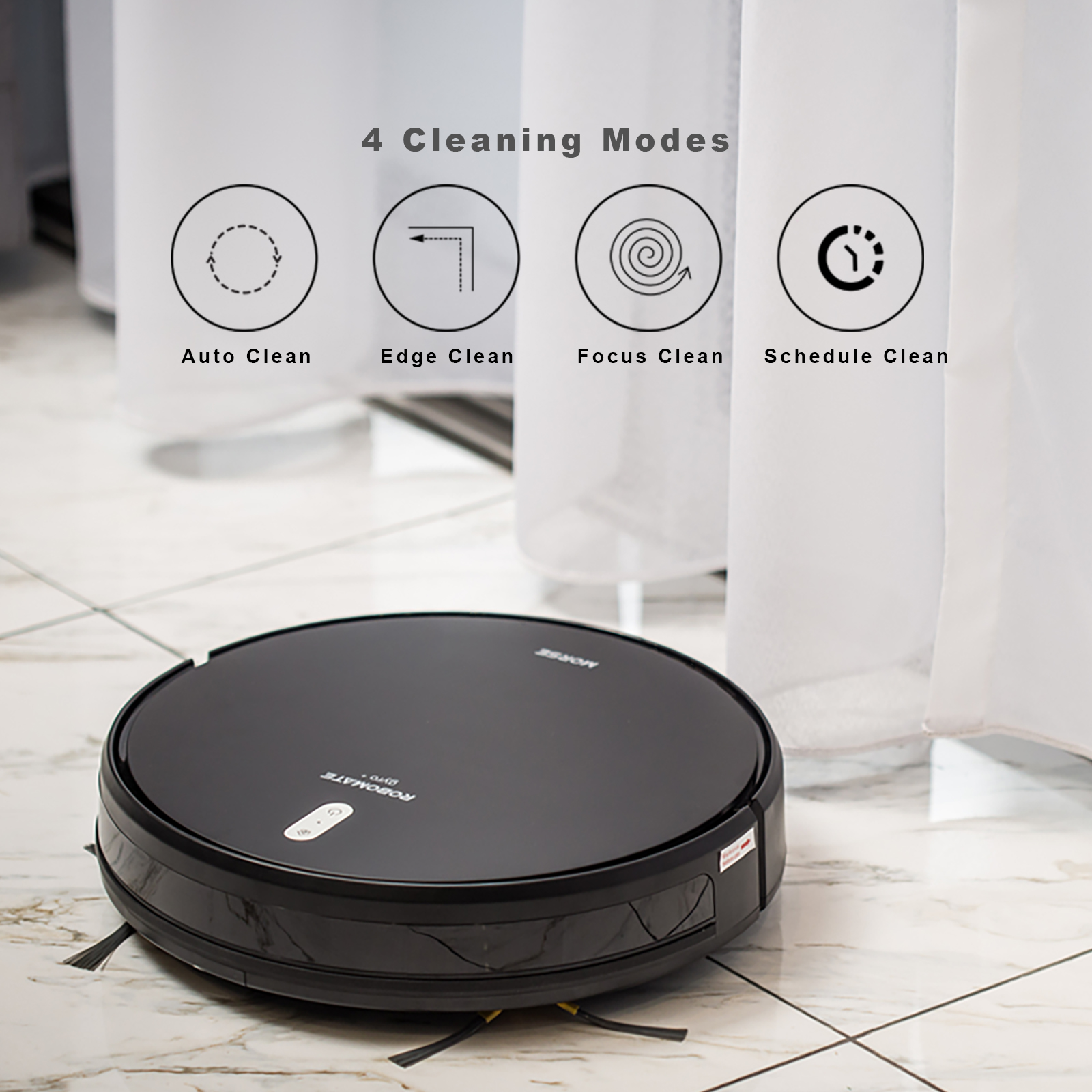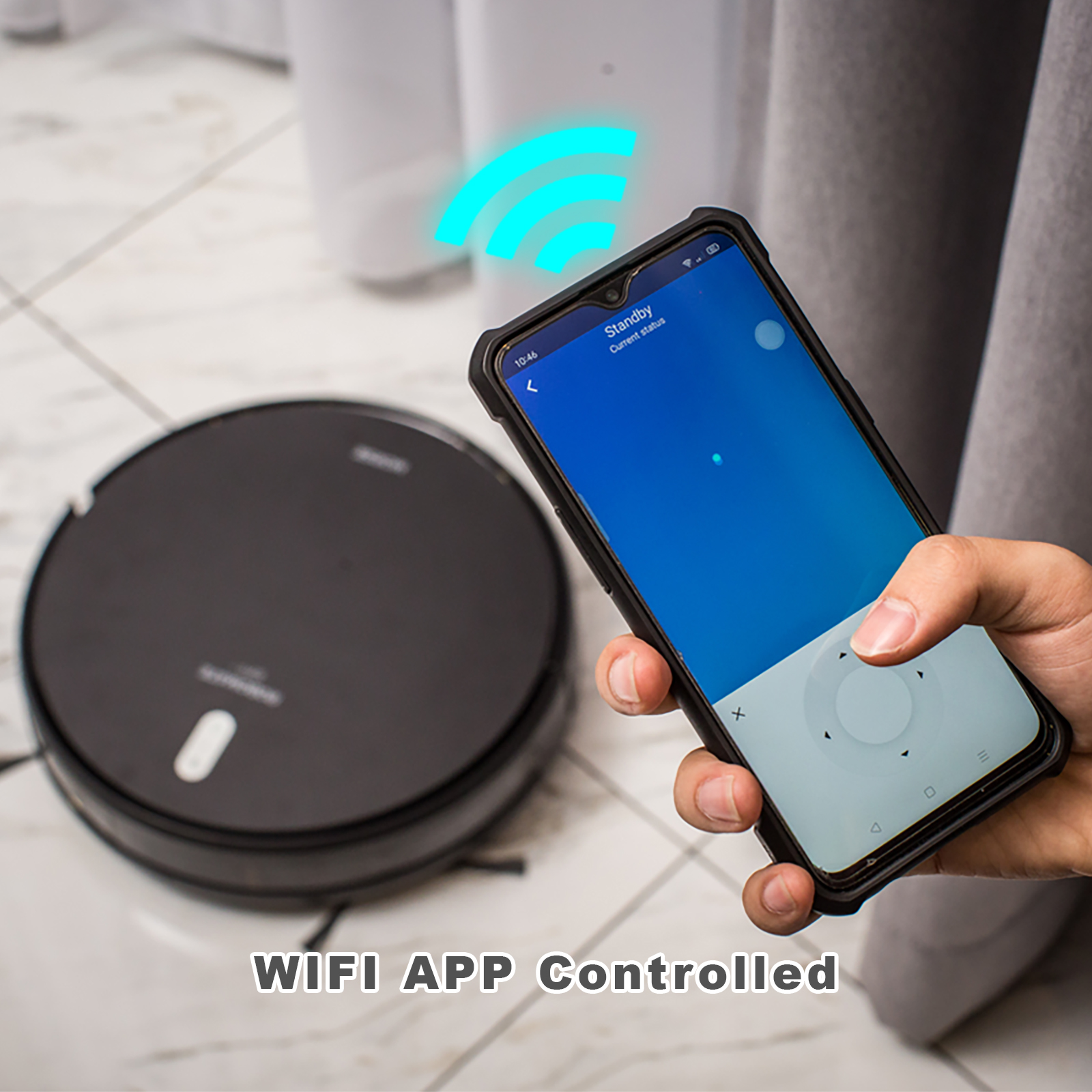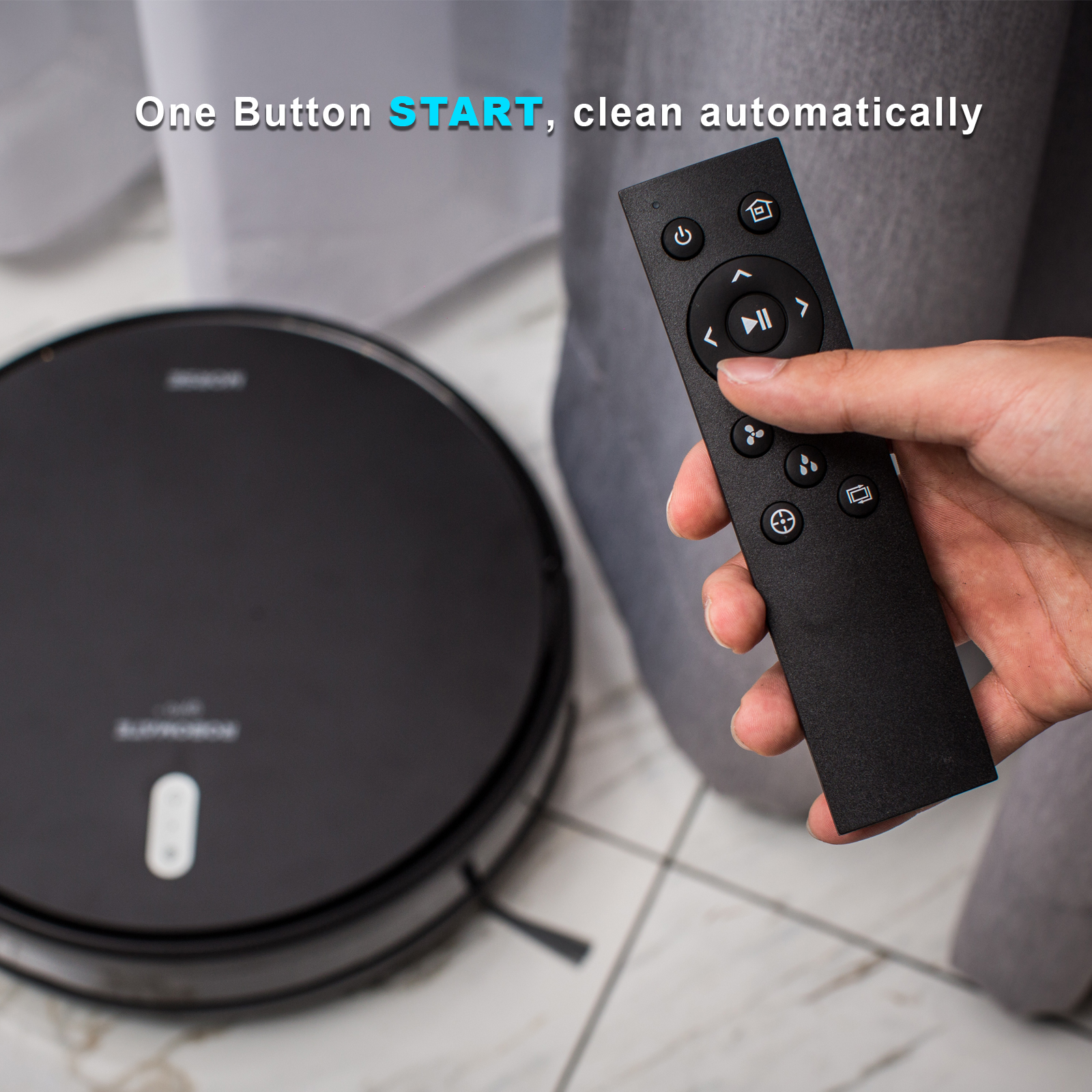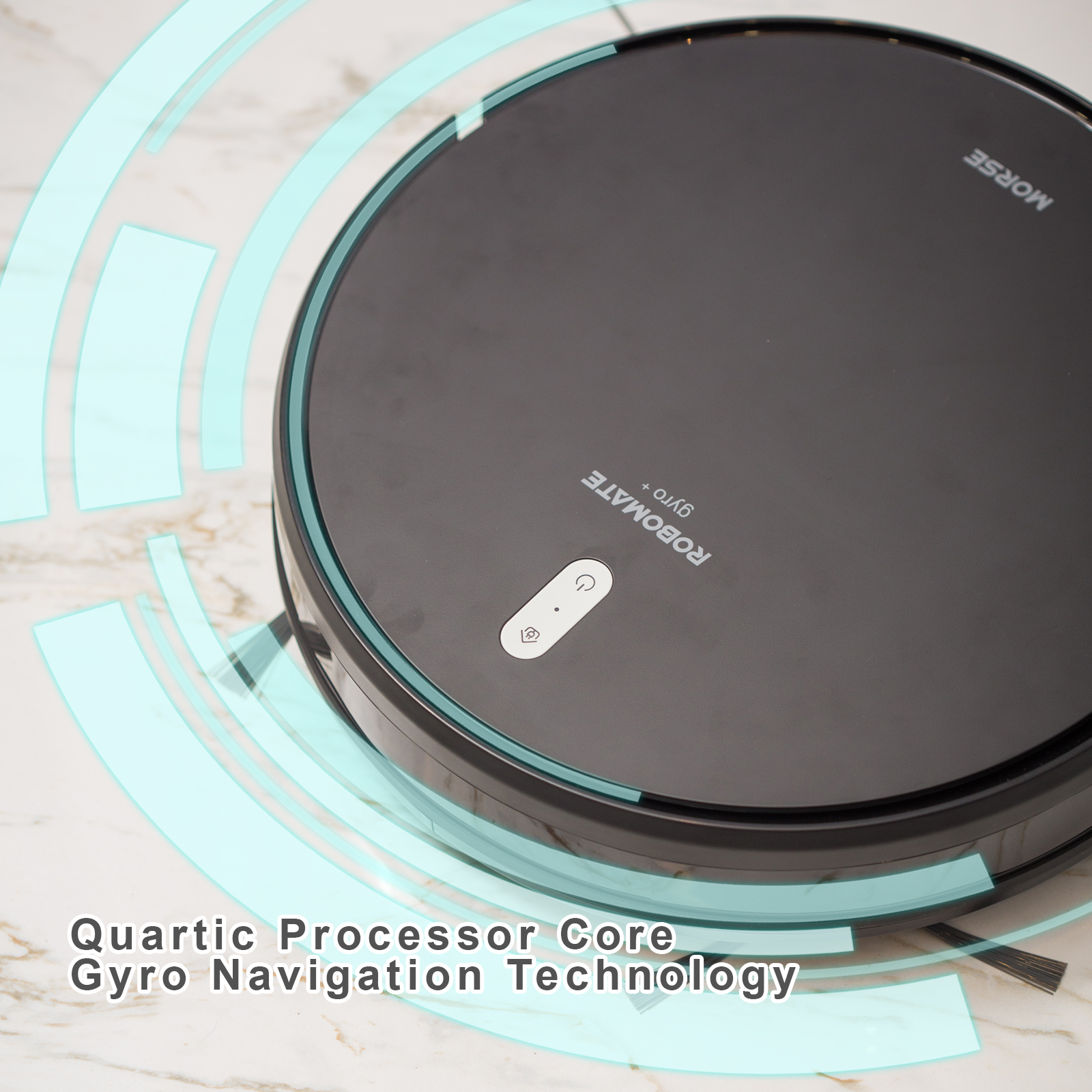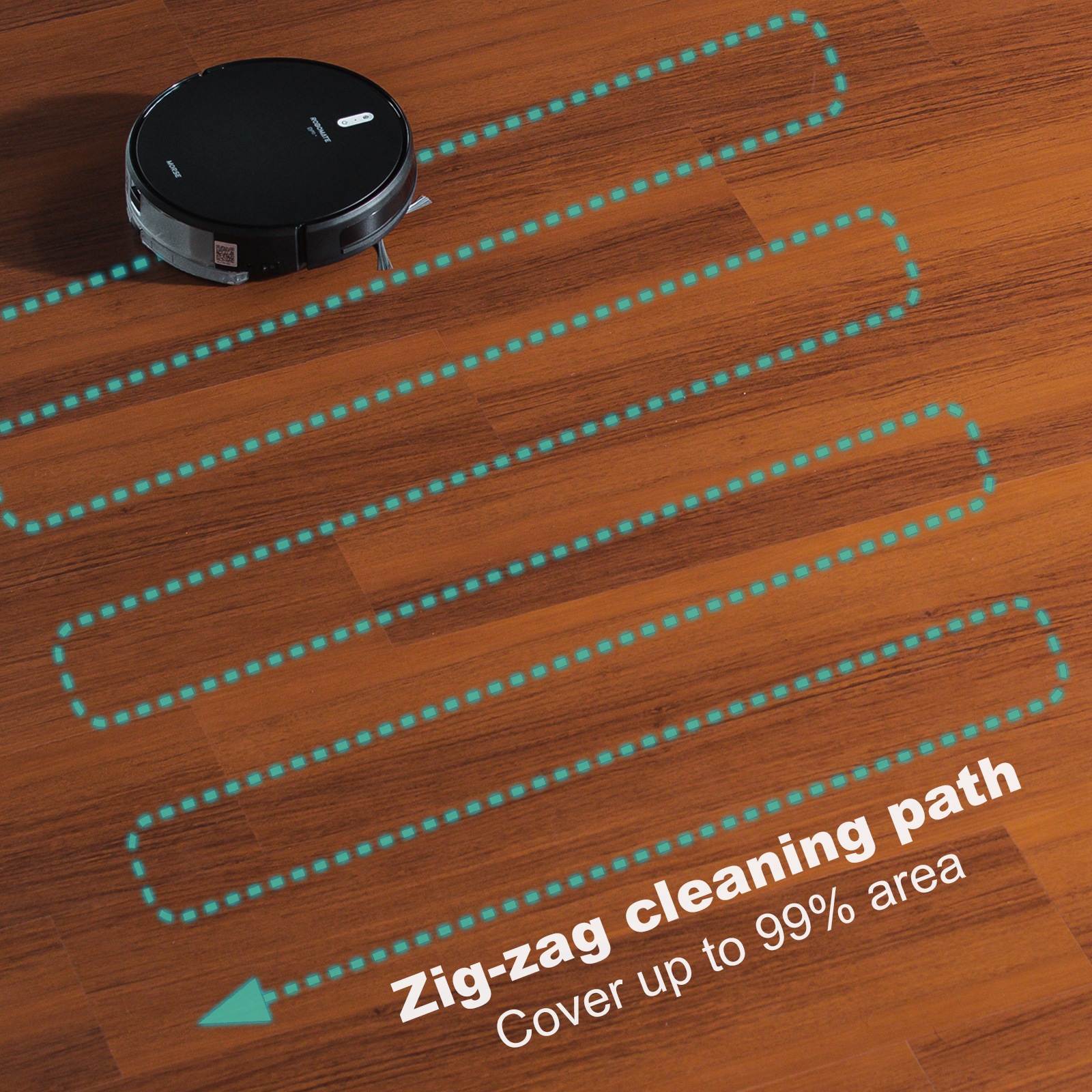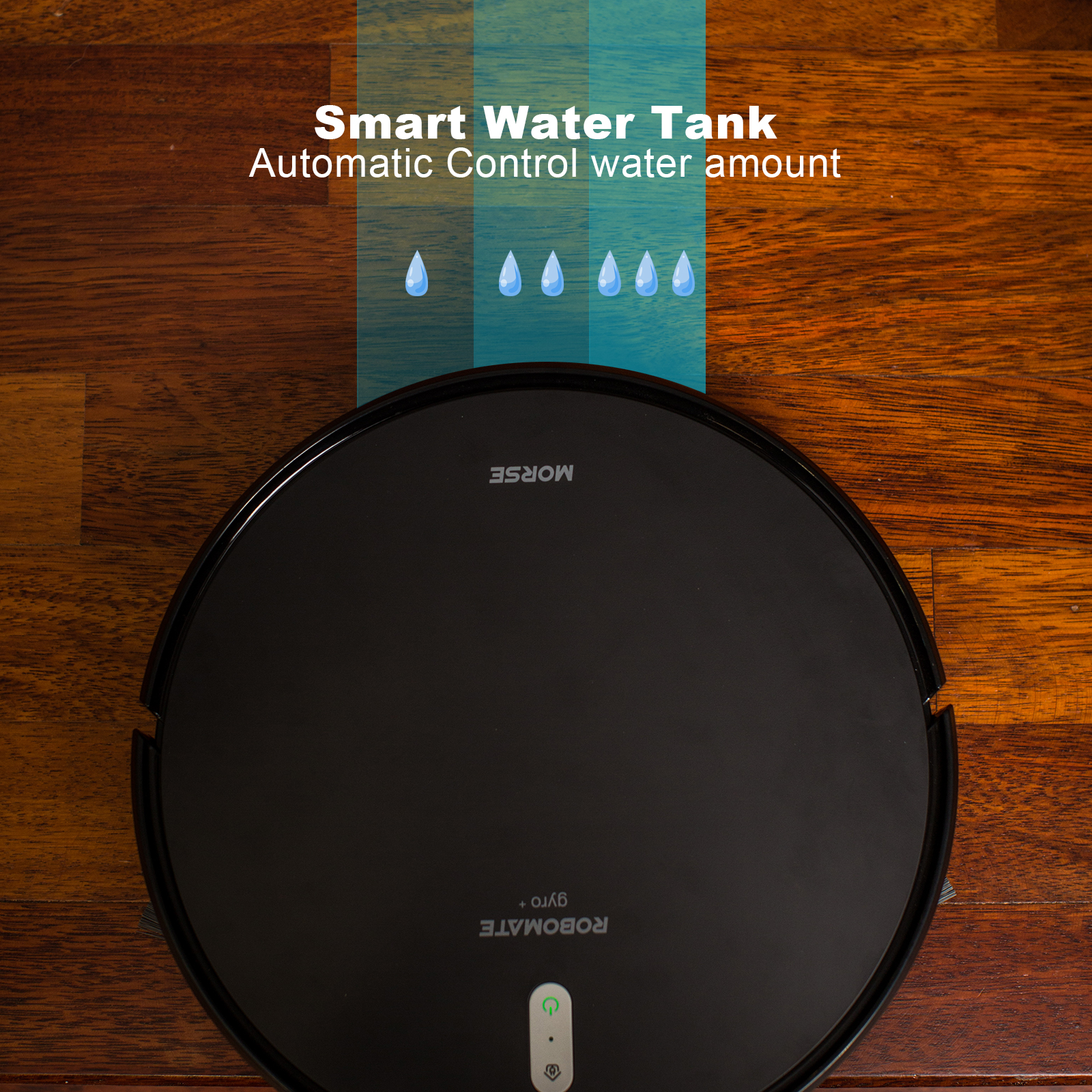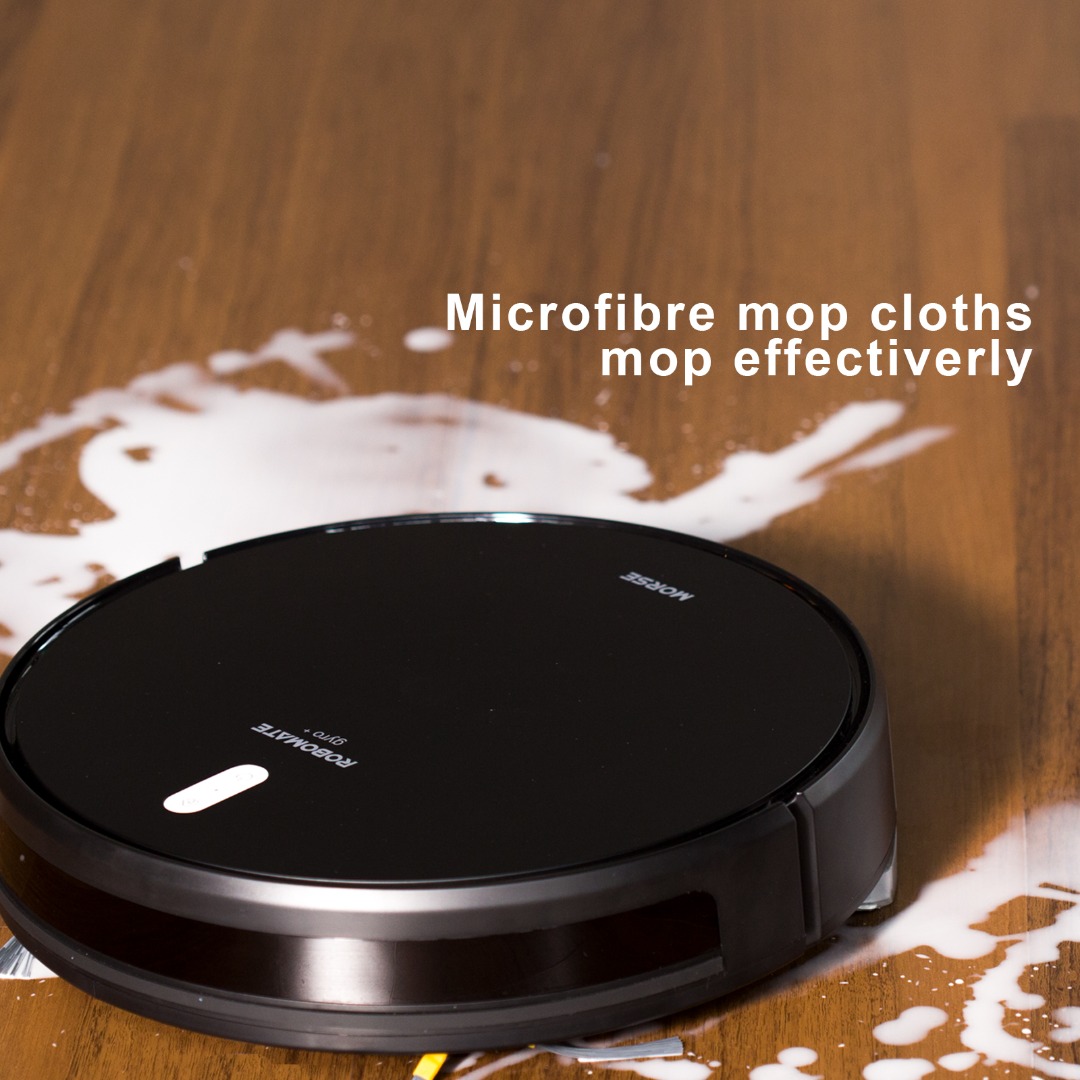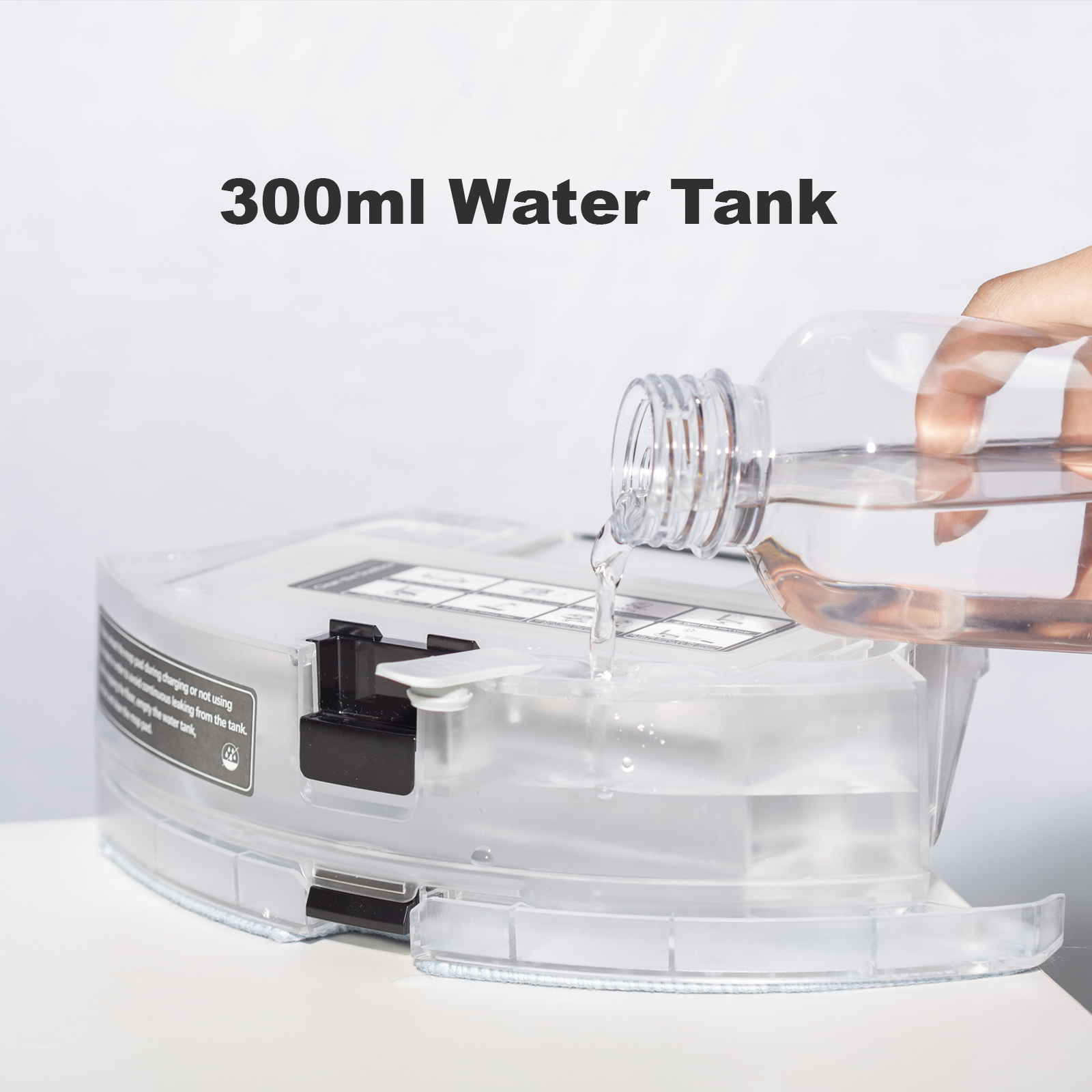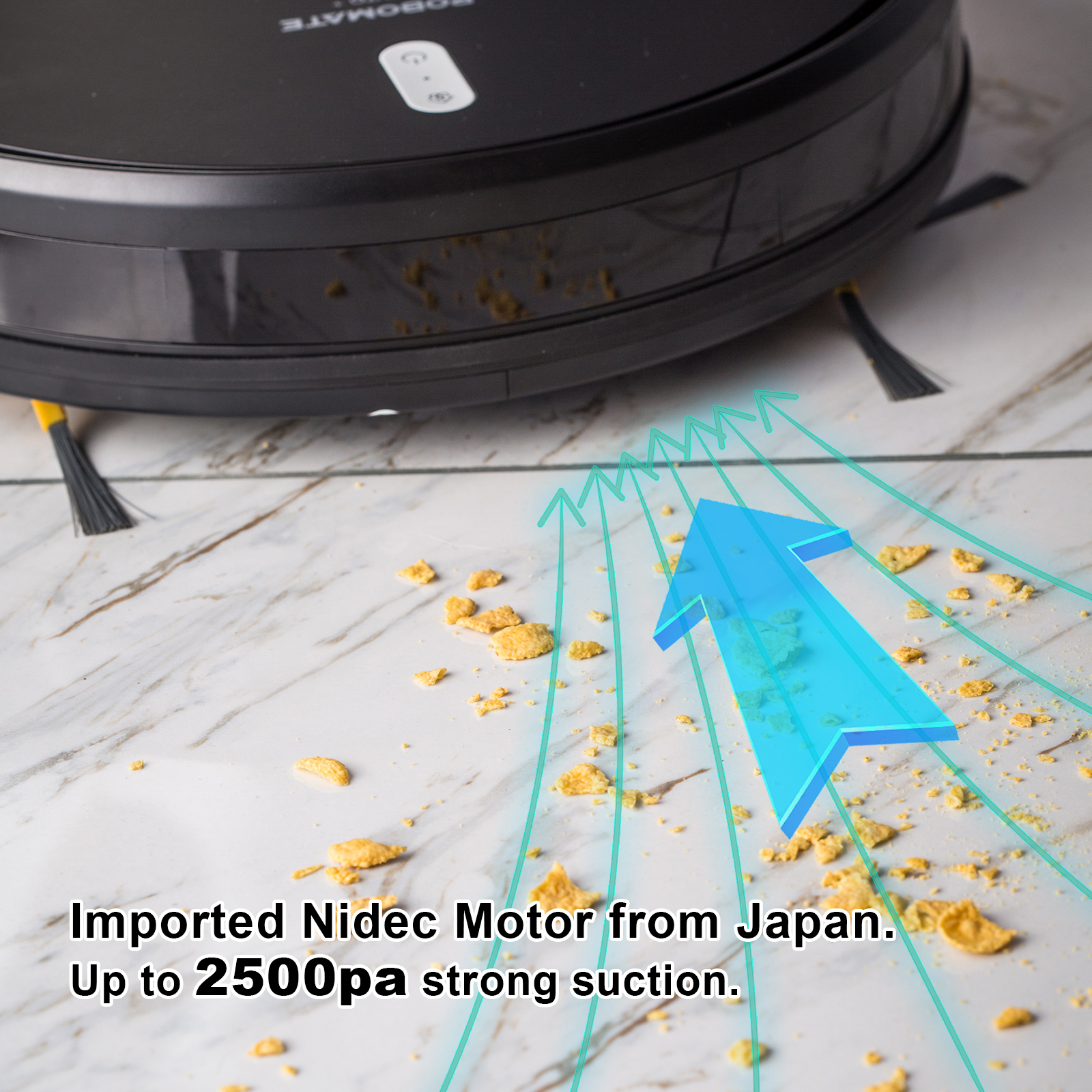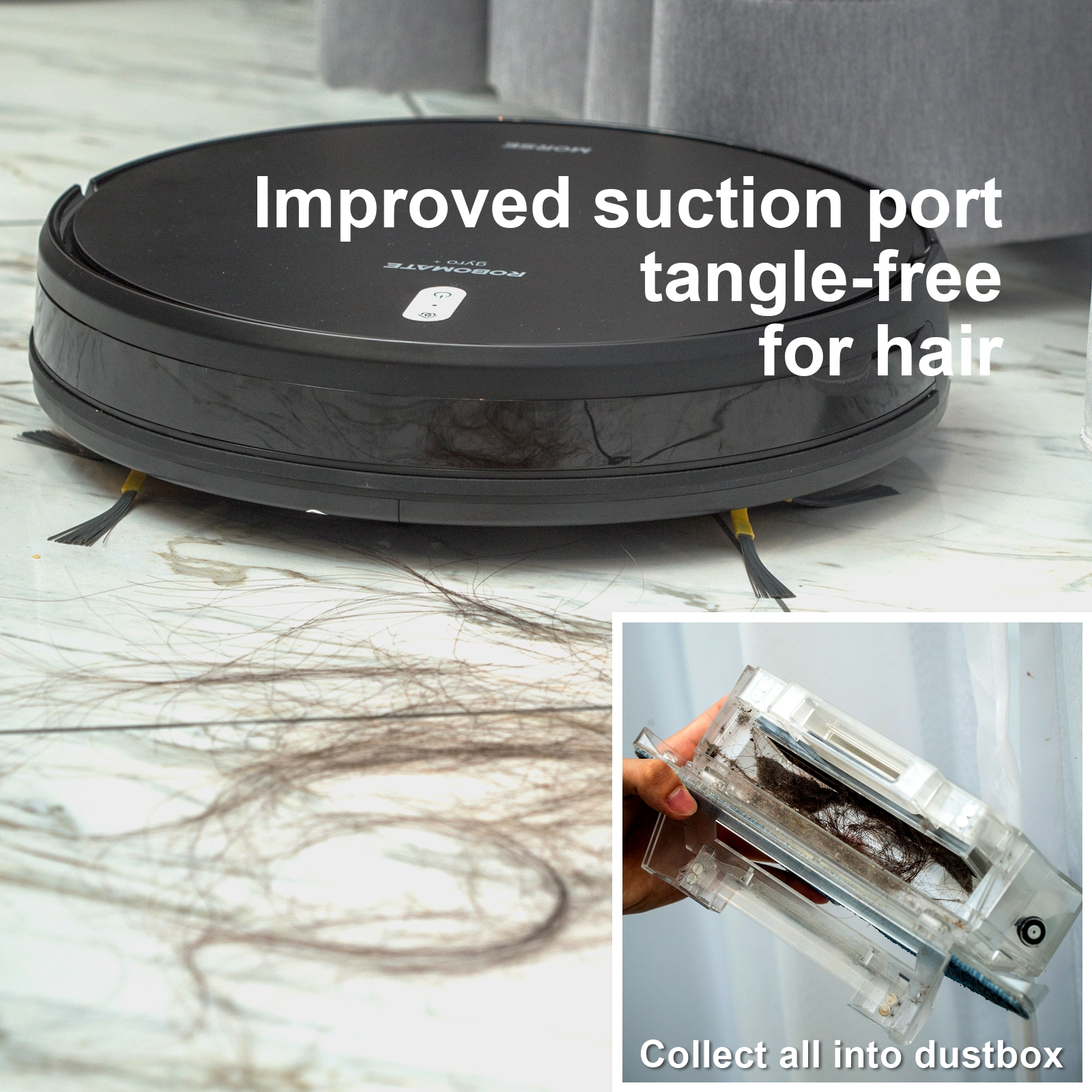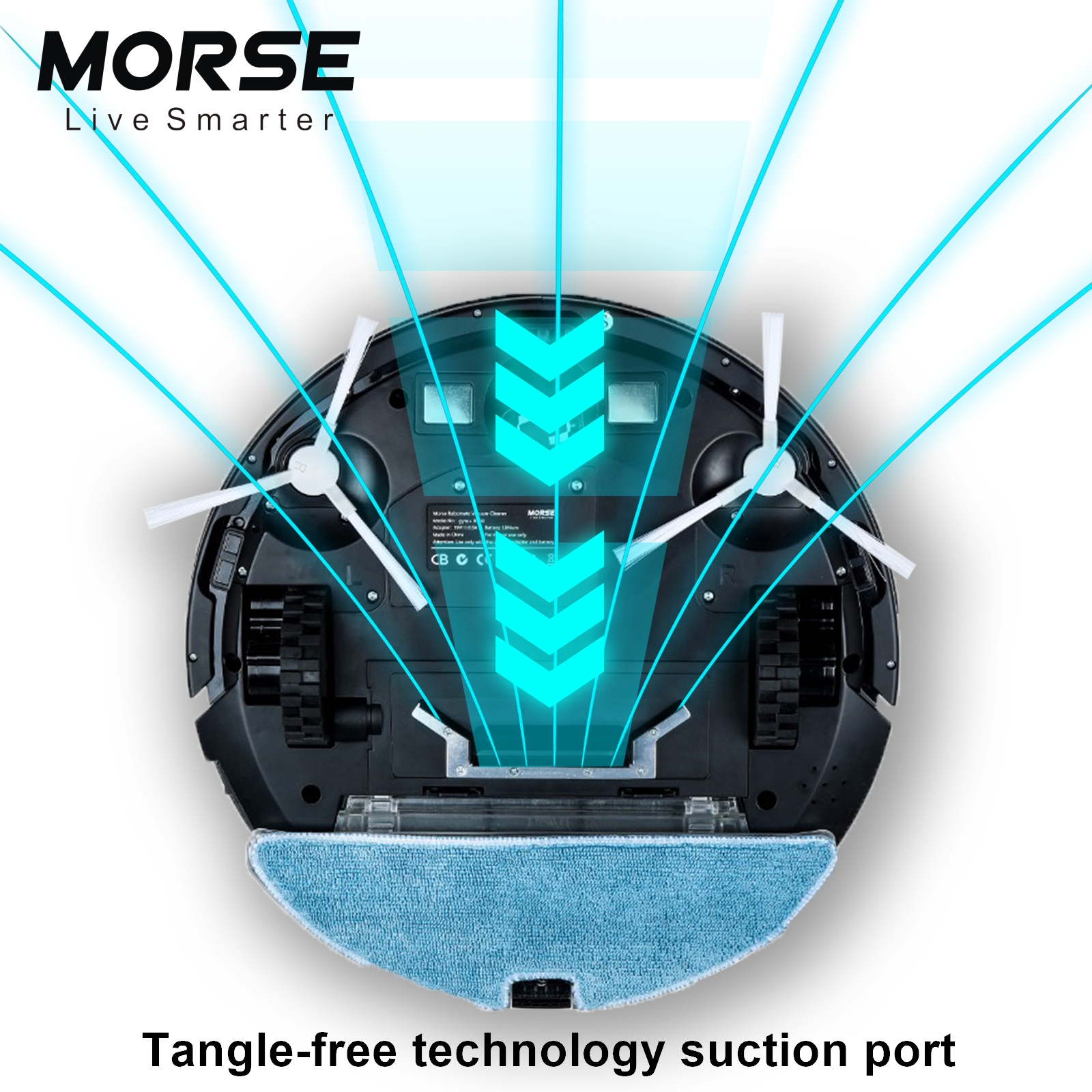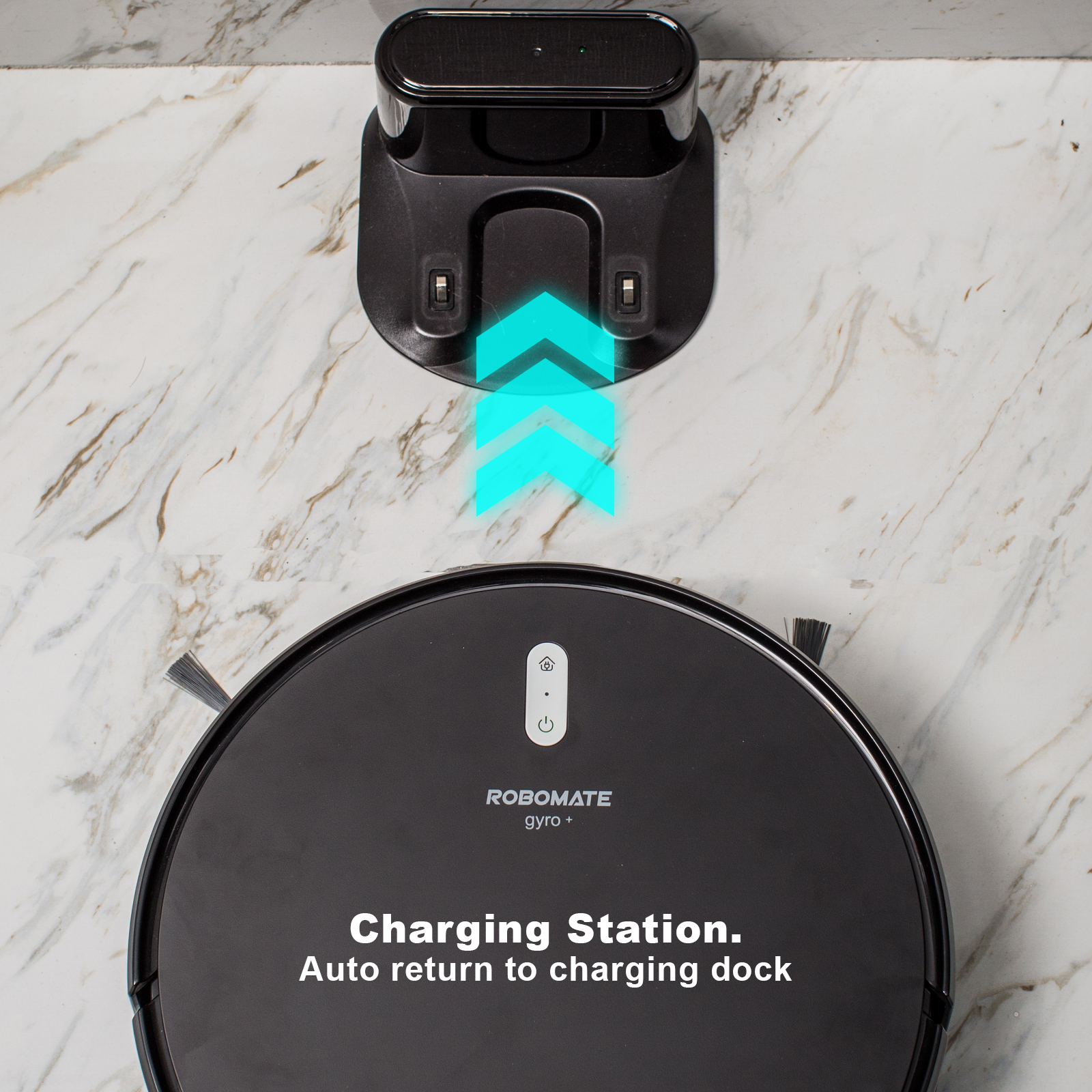 The maximum cleaning time can go to about 100-120 minutes. Once the robot detects that it already completed cleaning the open area, it will automatically return to the charging base for charging. (For general household area, cleaning will complete around 60 minutes and it will go back to the charging base for recharging.)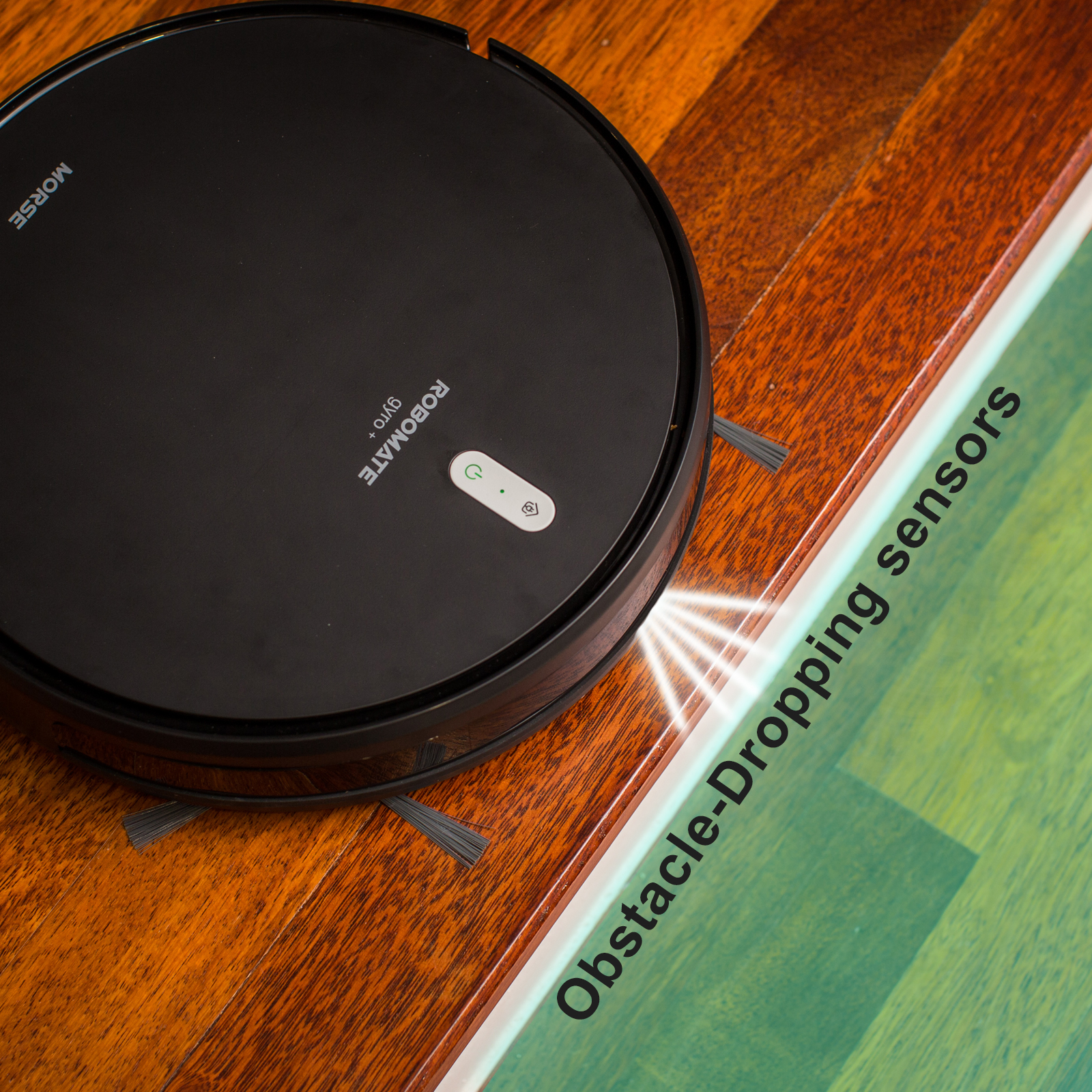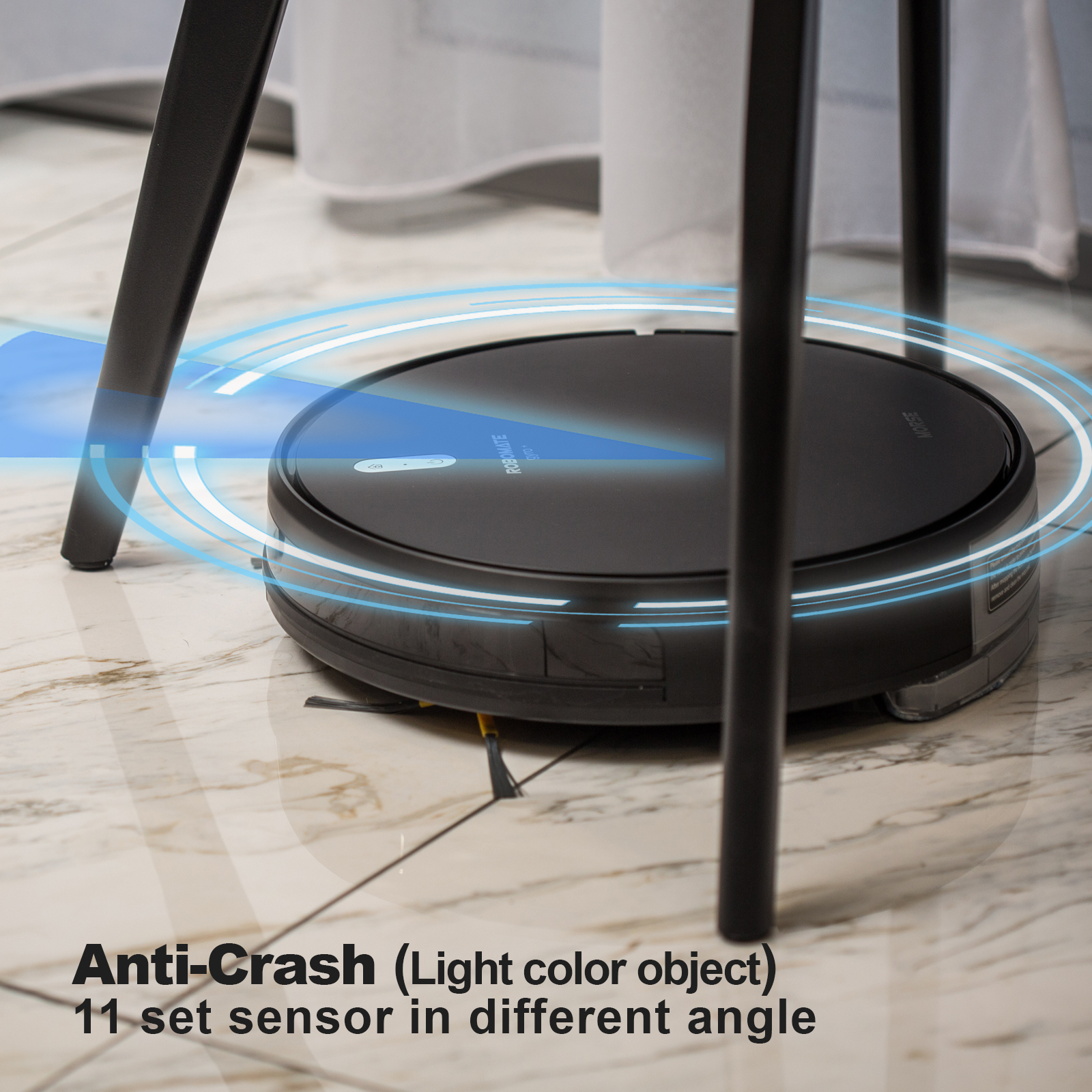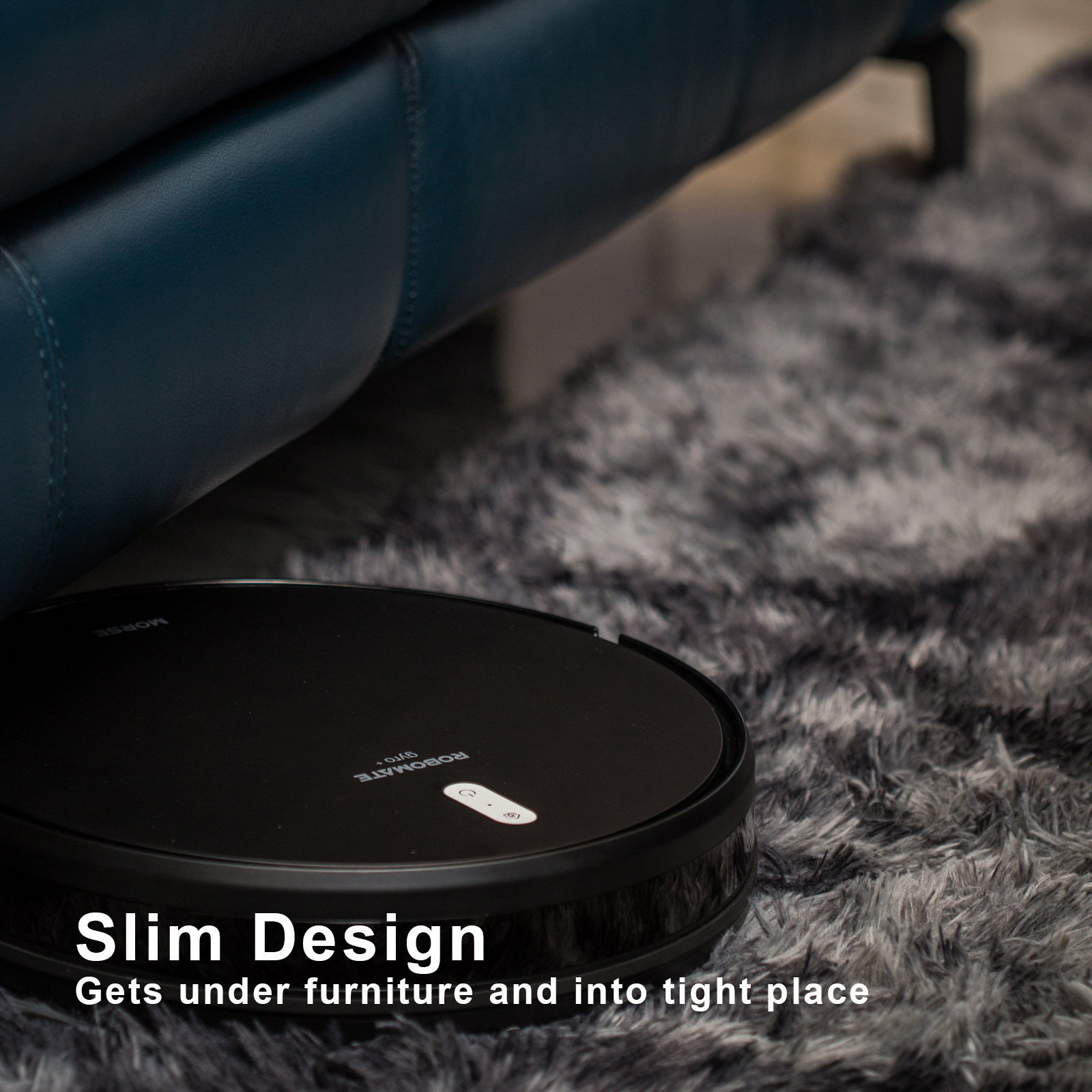 In the Box: Robomate gyro+ x 1, Charging dock x 1, Charging Cable x 1, Dustbox with water tank x 1, Side Brush x 2, HEPA x 1, Microfibre cloth x 1 , Multilingual manual x 1.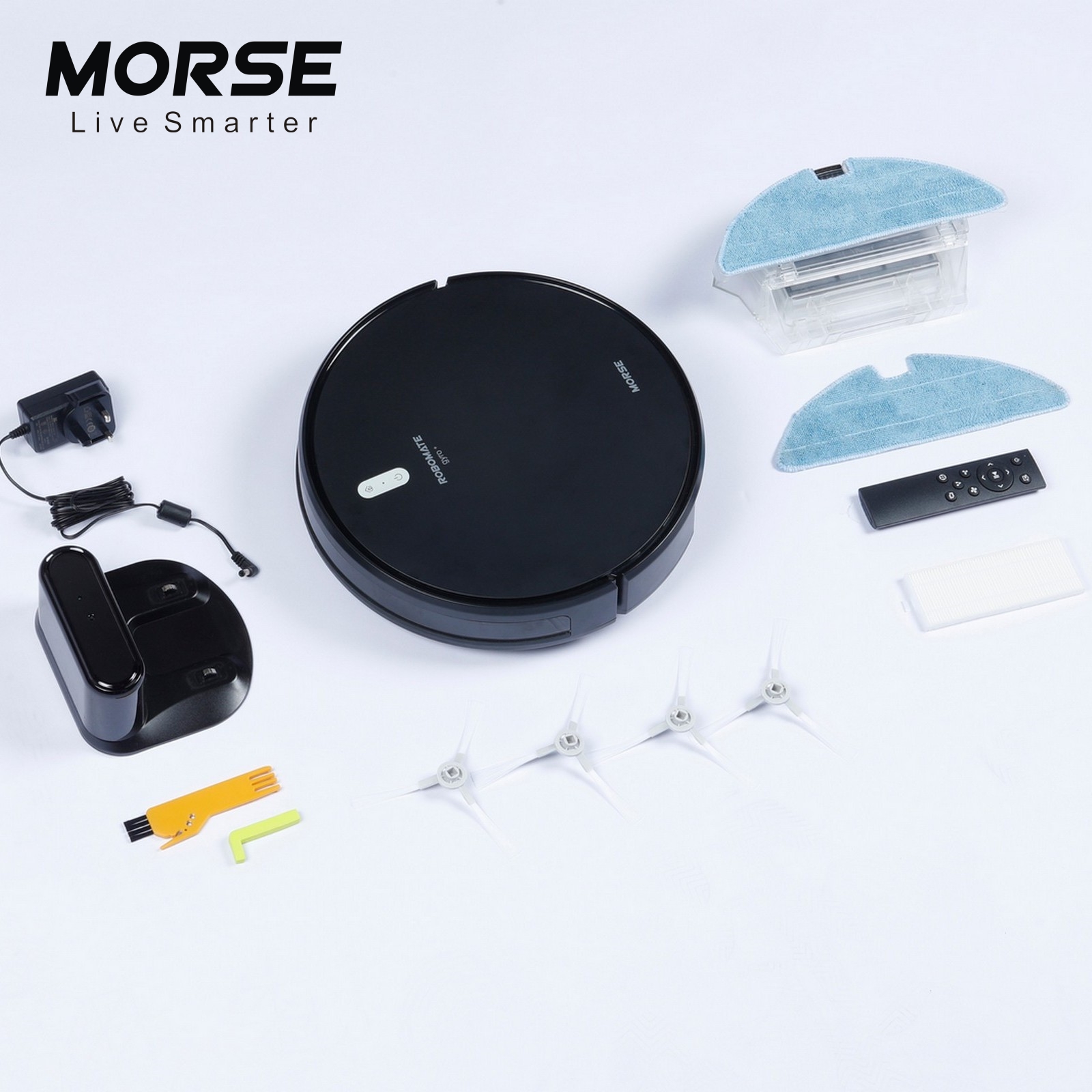 Free extra spare parts (worth RM 55) : Side Brush x 2, Microfibre cloth x 1, HEPA Filter x 1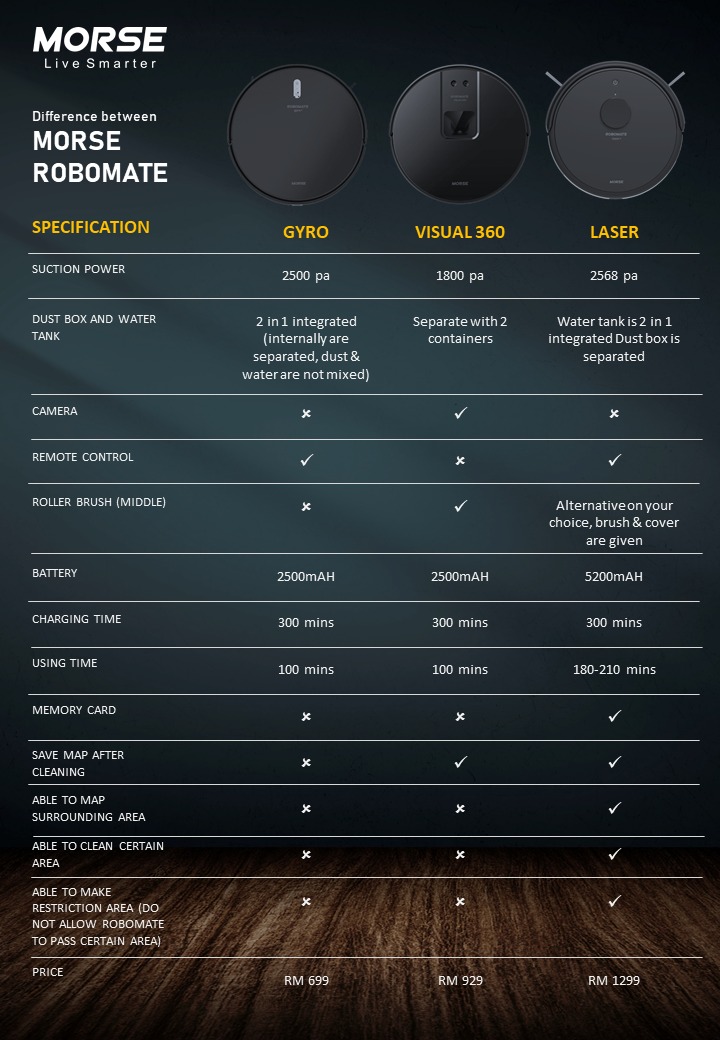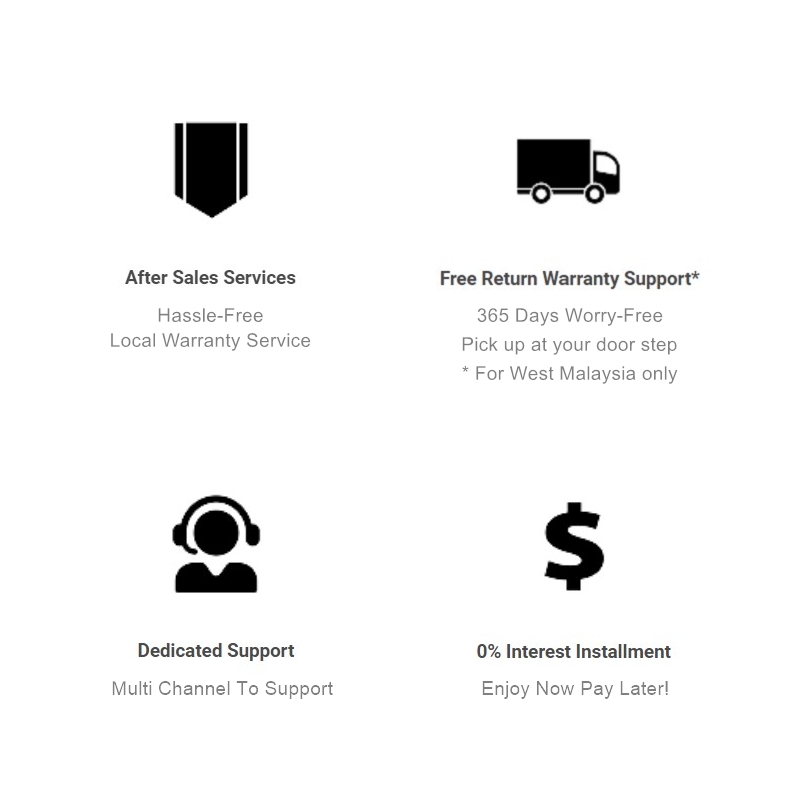 Morse Robomate
Model : R300 Gyro +
Suction Pressure: 2500Pa
Battery Capacity: 2600mAh
Size : 320mm Diameter * 80mm Height
Electronic Water Tank Capacity: 300ml
Dust Box Capacity: 350ml
Working Time: 120 minutes
Charging Time: 4-6 Hours
Rated Voltage : 14.8V
Rated Power : 22W
Noise (dB): 55db
Climb Capability: 1.8cm
Cleaning Area: 150square meters
Mopping Area: 200 square meters
Floor Types: Carpet, Ceramic Tile, Marble Floor, Shag Carpet, Tile Floor, Wood Floor
Net Weight : 3KG
Dust Box Capacity : 250ML
Package Dimension : 45 x 37 x 14.20cm
---
扫地机使用注意:
Please take note of the following when the sweeping robot is in use:
长时间充电会影响电池寿命, 建议扫地机务必不要过夜充电哦。

Charging for a long time will affect the battery life, thus we're recommend that the robomate must not be charged overnight ya.
扫地机的水箱只能加入清水,不能加入任何的清洁剂或药水。

We do not encourage the adding of cleaning detergents / floor cleaner into the water tank as some of the detergents may blocked the water outlet and the performance of the moping function may be affected.
扫地机适合清扫平坦硬质的地面 (瓷砖/大理石/木地板/短毛地毯等等)不适合家里有长毛地毯的用户,长毛的地毯可能会导致扫地机的边刷卡著。下单前可询问客服确定。

The sweeping robot is suitable for cleaning flat and hard surfaces (tile/marble/wood floors/short-haired carpets etc) Not suitable for users who have long-haired carpets at home, long-haired carpets may cause the edge of the sweeping robot to jam. Please enquire with the customer service before placing an order.
扫地机尽量设置在房子的中心,有利于扫地机完整的清扫全部空间以及更有效率的回充。

Place the sweeping robot in the center of the house as much as possible, this is to facilitate the complete cleaning of the entire space and more efficient recharging.
在使用扫地机之前,先把家里弄得整齐,在地上的杂物要弄掉,以防阻碍扫地机器人对地面做清洁工作。

Before using the sweeping robot, make the home tidy, remove all the objects on the floor, to prevent obstructing the cleaning path of the sweeping robot.
在第一次使用的时候,先观看一遍其清扫过程是否顺利,移除一切可能导致扫地机卡机的障碍物。没问题以后,扫地机之后就能独立为您完成清扫工作了哦。(在地上的玩具和电源线等物品有可能会影响扫地机工作,请事先整理)

When using it for the first time, watch the cleaning process once to ensure the cleaning process is successful, remove all the obstacles that may cause the sweeping robot to jam. Once there is no problem, the sweeping robot can complete the cleaning work for you independently. (Toys on the floor and power cord etc may affect the work of the sweeping robot, please tidy up in advance.)
使用时建议将阶梯高低差别不大的厕所门关上,否则扫地机可能会进入打扫并且卡在里面。(旗舰款Laser+可以通过地图设置禁区从而禁止扫地机进入厕所内。)

It is recommended to close the toilet door when using robot vacuum, otherwise the robot may enter the toilet to clean and get stuck inside. (The flagship Model Robomate Laser+ can set a restricted area through the map on Mobile Apps to prohibit the Robot from entering the toilet area.)